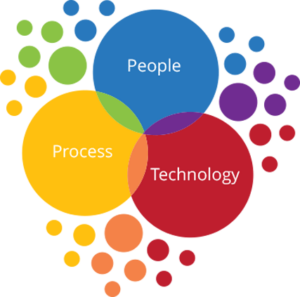 As IT has become the backbone of a digital enterprise, day to day business operations rely on IT to support them achieve their goals. The different IT layers in an organisation range from Data center components such as Servers, Network devices, Storage, firewalls & Software components such as applications, Databases, Middleware, OS, VM's, Cloud components such as IAAS, PAAS, SAAS to End user compute like Desktops, laptops & mobile devices. There is a need for all these components to work in tandem for the employees and in turn the organisation to carry out the business operations seamlessly. Disruption of service in any of these layers can cause severe damage to the image of the organisation and also can result in monetary losses due to the service interruptions and SLA violations.
How do you ensure the availability, health and performance of all the layers of IT at all times? You need to have systems and processes in place to continuously monitor these components, proactively identify and address issues that may cause a service interruption. You also need the right set of tools to troubleshoot the identified issues and carry out the issues with ease. These tools should help you to monitor your network,storage, firewalls, applications performance, bandwidth, IP addresses, switch ports, configuration management on the enterprise side & managing your end points such as desktops, laptops, mobile devices by automating activities like patch management, software deployment, OS imaging and deployment, application controls, user profiling etc., on the end user side. They should also have the capability to monitor and manage this from a central location and provide reports & analytics for you to make improvements and take corrective actions.
We at Saasify act as a technology partner for your organisation by understanding your organisational structure and IT layers to help you choose the right fit. We assist you through out the process of evaluation of IT Operations management software, preparing an implementation plan, Implementing the chosen software, Configuring the software to suit your organisational needs including reporting, integrating the software with your relevant business critical applications, train your team in usage and administration of the said software and provide documentation for future usage.