Enterprise Service Management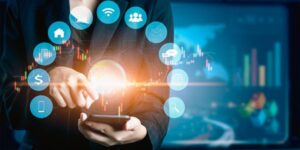 Service management is a critical part of any enterprise for smooth operations and all the departments have their own priorities in terms of achieving their service levels. Business services like IT, HR, Admin, Finance etc., play a crucial role in managing day to day operations of an organisation and they have their own workflows and requirements of automation.
As organisations adopt Digital strategies,having effective software to manage your services helps improve performance, efficiency, and service delivery. An enterprise service management software should be able to help you in designing, creating, delivering, supporting and managing the lifecycle of business services. It should also provide a seamless service experience to users across business services throughout the service lifecycle. Generally most Enterprise management software apply the concept of ITIL not only for IT teams but to other departments as well to do an effective service management.
We at Saasify act as a technology partner for your organisation by understanding your organisational structure and service models to help you choose the right fit. We assist you through out the process of evaluation of Service management software, preparing an implementation plan, Implementing the chosen software, Configuring the software to suit your organisational needs including reporting, integrating the software with your relevant business critical applications, train your team in usage and administration of the said software and provide documentation for future usage.